We will be evaluating the recent decisions by Home Depot and Lowes. Each retailer experienced incidents where a customer ostensibly found a "noose" tied at the end of the bulk rope. In response, both retails chains categorically decided to discontinue selling bulk rope across their stores nationwide, just as hurricane season was setting and customers needed rope to secure belongings in the high winds.
The case will explore three topics:
What constitutes "cooperation" with the actions of another person?
How do commercial decisions support or offend the principle of the common good?
How do commercial decisions support or offend the principle of justice?
There will be two commuter two-day retreats in the Fall: Oct 23-24 and Nov 20-21. The retreats will take place during the day at Westcott Study Center on Friday and at Westcott/Western Academy on Saturday. A box lunch will be served and attendees are expected to enjoy it keeping social distance. A similar breakfast could be arranged if there is interest among the participants. Most meditations will be pre-recorded, and played in the oratory of Westcott or Western Academy. We may also have some live meditations, depending on the availability of priests. If The retreat activities will also be streamed. If you have any questions please email This email address is being protected from spambots. You need JavaScript enabled to view it.. A tentative schedule can be found here.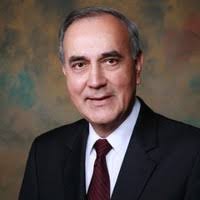 Frank Agraz, a long time friend and cooperator and a well known voice, has recently finalized the recording of "Our Lady of Fatima" by William Th. Walsh. The book recounts the apparitions at Fatima to the three young shepherds; with interesting information about the social; political and cultural context in which they lived. Most importantly, it helps the reader to grasp the meaning of the Marian message. If you are not familiar with the story, it is highly recommended. You can find in this site library.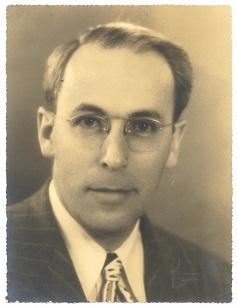 No Small Goals, a biography of Dr. Ernesto Cofiño (1899-1991), whose cause of holiness is underway, has been recently published. The book tells the story of his trip to Houston in 1991 to seek advice on how to treat a recurring cancer. This is how the story goes (our emphasis):
After much discussion, José Luis and Clemencia (his children) accompanied him to Houston to inquire about the operation. (...) While at lunch, José Luis suggested that Ernesto go to the nearby center of Opus Dei so that he could talk it over with God. Fr. Michael Barrett answered the door of Chaucer Center. An elderly gentleman with a pleasant smile introduced himself as Dr. Ernesto Cofiño and asked to pray in the oratory. Fr. Michael was delighted to meet him. He had heard of Dr. Cofiño from Guatemalans with whom he had studied in Rome. He showed him into the oratory. There, alone with Jesus, Ernesto faced the fact that God was calling him home. On the way out, he and Fr. Michael again exchanged some words, but by Ernesto's smile and pleasant conversation, Fr. Michael never imagined that he had just prayed about such a weighty matter.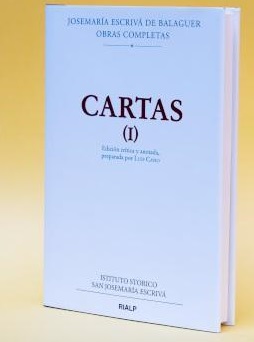 The first volume of Saint Josemaria's letters (Cartas 1) has just been published as part of the Complete Works of St. Josemaria (Rialp). It contains his four earliest letters. They are helpful to deepen one's knowledge of the spirit of Opus Dei. If you read Spanish, you are encouraged to read it and use it for your prayer. The ebook can be purchased for Kindle. The English translation is being prepared, even though it is not known when it will be available. 
The book can be ordered through Scepter at usamadrid.com or scepterespanol.org.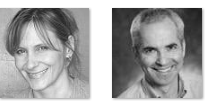 Anna and Gerard Migeon are the founders of Natural Womanhood: an extensive online platform to introduce women and couples to natural family planning and comprehensive women's health in a non-religious and engaging way. It offers fact-based articles on the risks and side effects of hormonal birth control and the benefits of NFP. It also refers couples to sound resources, whether it's NFP training classes like Couple to Couple League, Billings, or Creighton, and to NaProTECHNOLOGY doctors if they struggle with infertility or other reproductive health dysfunctions. Natural Womanhood is a nonprofit 501c3. Since the launch, over 1.8 million individuals from all over the world have visited the website, and 1,000 readers visit it every day. Check it out at www.naturalwomanhood.org and contact This email address is being protected from spambots. You need JavaScript enabled to view it., the founder and CEO if you have any questions.