THE ORGANIZATION
Midtown Educational Foundation guides low-income urban youth in Chicago along pathways of success. Its proven enrichment programs embrace the dignity of the person by focusing on academic excellence, virtue development, individual attention, and parental engagement. MEF operates through its Metro Achievement Center for girls and Midtown Center for boys in grades 4 – 12. Programs focus on Hispanic and African American youth, offering after-school and summertime growth opportunities that help students of  average academic ability to achieve above-average results. Programs are rooted in Catholic moral and social teaching and embrace students regardless of their religious, racial, ethnic, or familial status. MEF received its original inspiration from Opus Dei, an institution of the Catholic Church, and continues today its partnership with Opus Dei. 

A group of around 50 people gathered on Saturday, Feb 20, at the Rocky Point House in The Woodlands for a presentation about the activities to be held at the house recently rented. The Rocky Point House aims at helping families in their journey to create bright and cheerful homes, following the teachings of St. Josemaria. For the moment, the plan is to hold formational activities for adult and young men. The presentation was followed by a house blessing, and preceded by a pot-luck dinner. Some of the attendees wore masks due the current pandemic. Others did not, since they considered the risk minimal because they have been vaccinated or have had the disease.  For more information or to help, please call Mariano at 703-963-1453.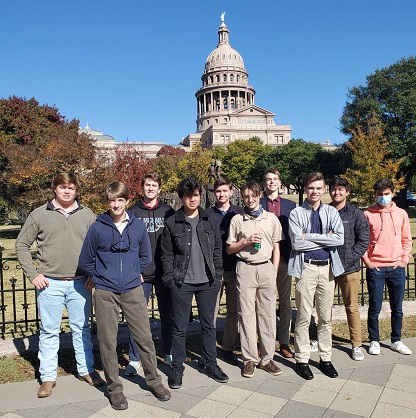 This school year,  "Season 2" of the Austin Summit Leadership program for high school men kicked off. The program offers the practical, intellectual and moral foundation to be a man of character. The Summit is a monthly seminar that helps young men see their high school years from the viewpoint of their entire life. It encourages them to develop now the skills and attitudes they will need for future life challenges. Through a combination of classes, career presentations, and one-on-one mentoring, it teaches them to be men of character who are ready for responsibility in: marriage and fatherhood, professional work, responsible citizenship, friendship with family, colleagues, neighbors, and God. The program is run by a group of dads led by Aaron Schuchart.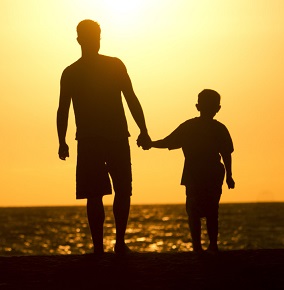 It is becoming increasingly important for young people to receive good formation from a very young age in the area of human sexuality and human love. This sets the stage for young men or women to successfully integrate their sexuality into their life of virtue, and lay a strong foundation for safeguarding their long-term happiness in life. Such a task falls primarily to parents. It is often recommended that fathers talk to their sons and mothers to their daughters. However at times parents may find such a task difficult, and could benefit from encouragement, and good resources. The following articles are highly recommended to help parents in such a task:
More resources that can be useful for parents and those counseling them can be found here.